LOCAL 161 EDUCATION COMMITTEE
TO HOST
FREE SCRIPTE Multi-Unit Demo/Q&A
with ScriptE Co-creator Tony Pettine


$0 ADMISSION IS FREE $0
DISCOUNT COUPONS
ScriptE co-creator Tony Pettine will give us a free demonstration of ScriptE Multi-Unit for Mac, PC and iPAD and hold a user Q&A. Learn how to share jobs with other ScriptE Users either subbing, cross-boarding or working insert units. Tony will also demonstrate creating multi-unit files, synching multi-unit files and generating main unit, remote or insert unit reports, as well as cumulative reports.

PLEASE RSVP - Space is limited!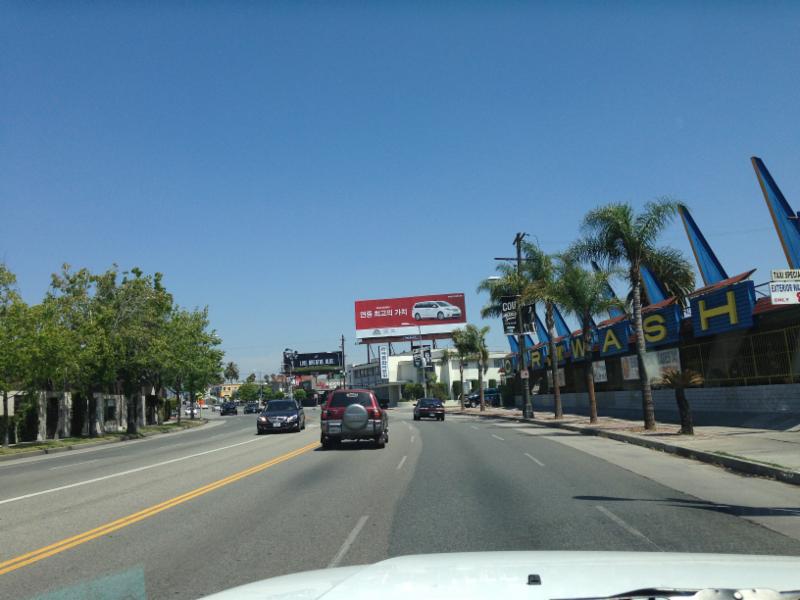 (photo credit: Tony driving and multi-tasking)
CALIFORNIA - HERE WE COME!
LA, BURBANK, HOLLYWOOD CA DATES FOR 2015
1) May 30-31st - 2 DAY TRAINING
IN BURBANK
COAST ANABELLE HOTEL. BURBANK, CA
(ONLY 1 SPOT REMAINING!)
$350 for 2 day training 10am - 3pm BOTH DAYS
for more information and to pay tuition
2) June 5-6th 2015 - CINEGEAR SHOW and EXPO -
PARAMOUNT STAGES HOLLYWOOD
Paramount Stages
3) June 7th, 2015 - LOCAL 871 IATSE -
$0 - FREE - $0
ScriptE Multi-Unit DEMO and

Q & A with ScriptE Co-Creator Tony Pettine


* NEW TIMES * 2:30pm- 5:30pm
DISCOUNT COUPONS GIVEN
TO ALL THOSE ATTENDING
Meet other ScriptE Users - ask whatever questions you have -
watch ScriptE Multi-Unit share files between MAC, iPAD and
WINDOWs versions of ScriptE.
2:30-5:30pm at the offices of:
LOCAL 729 1811 W Burbank Blvd
Burbank CA 91506
(Tony on the set of of Person Of Interest, CBS- photo by the great Ron Baldwin)
Now show us your smiling faces! Tell us what you've been up to! Send us a photo of you using ScriptE and add to your list of film, tv and commercial credits. We'd love to include you in our slide show of ScriptE Users.
*email photos in jpeg format to:
tony@scriptesystems.com
La version française de ScriptE permet aux usagers français d'exporter un Rapport production qui inclut présence comédiens et heures supplémentaires.
ScriptE allows French users to export a Production Report including on-set actor presence and overtime.
SPRING SALE
PURCHASE SCRIPTE MULTI-UNIT FOR MAC or iPAD and receive:
1) 6 months free ScriptE Select
* YOU MUST SIGN UP FOR SCRIPTE SELECT SERVICE WHEN PURCHASING TO RECEIVE YOUR FREE 6 MONTHS OF SCRIPTE SELECT SERVICE *
(SCRIPTE SELECT - is unlimited back ups of your files and emergency retrieval services, emergency phone support, free mmsw conversions and priority email support)
2) A FREE (blue or pink) SILICON KEY COVER!
(that's
$210 in savings!)
(choose from either Multi-Unit Blue or Hot Pink)
*
must purchase ScriptE Multi-Unit for Mac or iPAD
before June 1st 2015
*new purchases only
*email proof of purchase to:
tony@scriptesystems.com
***************************
ScriptE Multi-Unit for Mac
***************************
$100 Student Rebate Extended!
All current students and recent graduates this is for you...
ScriptE is offering $100 student rebate for all Students
that purchase ScriptE Multi-Unit for Mac OS before the coming fall semester.
This offer is valid only for ScriptE Multi Unit for MAC OS (not for the iPad).
See if you qualify before the summer is over...
include the subject line: Student Rebate
***************************
Hey ScriptE Users! If love ScriptE,
help us spread the word
about our newest application -
DH Costume
Please share this link
with your Costume Supervisor,
Designer, Asst. Designer
and Set Costumer friends.
***************************
ScriptE Multi-Unit Version 2 is here!
Share files cross-platform
select in-App Purchase for $99
Version 2.0 ScriptE Multi Unit was a massive undertaking. This is a complete re-write 7 years in the making and is jam-packed with tons of exciting new features. This new multi-unit version of ScriptE gives you full multi-unit capabilities. Allows you to share files across platform. Yes, you can now share jobs with MAC, iPAD and PC ScriptE Users!*
Just create a file for each remote unit then sync the data back into the main unit file. ScriptE does all the math for you - even generates a Progress Report that includes all unit data or only totals for each individual unit.
You've all been asking, so here are some new features:
Enhanced expandable video window (now blow up the video window as big as you like - even full screen)
Three types of automated slate numbering (US, BRITISH and FRENCH) : 1,1A,1B - 1,2,3 - 1/1,1/2,1/3.
Automated dialog numbering
clear from here up and clear from here down
Use click and flick or new easy to use on-screen buttons (like iPAD version of ScriptE) to make dialog changes and action notes
Improved XML editor's log output
Flag specific cameras within a take as VFX shots.
Pop up breakdown notes and character notes from the shot window.
Edit action and dialog elements even after they've been included in a shot window
Allows shot window notes to be transferred to comments at end of shot
Option to not show Actions Notes and/or Dialogue Changes on the Lined Script.
Exclude individual Actions Notes and Dialogue Changes from the Lined Script.
New Shoot Day Editor notes that are appended to the Editor's Log.
Option to show the shoot day for a shot on the Facing pages and Editor's Log for a Scene.
Master and Project preferences lists - ScriptE Multi unit locks your preferences and representative stills into the file
Option to show the Camera Body on the Lined Script camera lines.
Large type - easier to read forms
Run a Facing and Lined Script, Script Only (for sides), Editor's Log or Coverage report for an individual scene.
Run just the Facing Pages or the Lined Script.
Option to exclude character numbers from the Breakdown reports.
Short and Long form breakdowns now include tracking notes
Take Complete to post roll notes window and indicator on Facing Pages.
New Character Breakdown window that lists all the scenes in which the character appears along with wardrobe, hair, makeup and props notes. Sort by scene number, location, or script day.
Option to select from a list of Daily Reports and send them to all Participants.
Export the long and short form breakdown to Excel so you can create your own format.
New full Editor's Log by Scene report.
A whole host of new easier to read forms.
ScriptE Version 2 Multi Unit is available for sale now as either a 1st time purchase or in-application upgrade
UPGRADE NOW $199 - button directs to download page where user will download the newest version of ScriptE version 1 and then follow the steps to upgrade via the the in-application upgrade menu
(*Mac O.S. - customers only) special offer for recent ScriptE Mac O.S. Customers. Those that purchased ScriptE Version 1 for MAC after Jan. 1st 2014 - will be refunded the upgrade price send proof of purchase to tony@scriptesystems.com)
Is your Costume team ready to
step up it's game?
Get 1 year of free
Costume Select Support*
when 2 or more people on your team purchase DH COSTUME
Sign up your crew with DH Costume this season and get
1 Year of Free Costume Select Support*
*Costume Select Support includes:
emergency hot line phone support
and
unlimited secure back up and retrieval.
*must purchase before January 1st 2015
Every major network and studio has now done at least one job using ScriptE Digital Script Supervision Software.

Make 2014 the year you step up to ScriptE.